I heard from a friend I hadn't hear from in a while, and she was calling to ask me to present in Art in Bloom. I was an art major in college and have painted and done design work through my real estate business, however, the New Orleans Museum of Art was not somewhere I never expected to anything other than visit. I was elated to be asked. And then I froze. I get space and texture but am the black thumb at our house!
I jumped at the opportunity to show at NOMA and proceeded to consider what I would do for another month…until it hit me.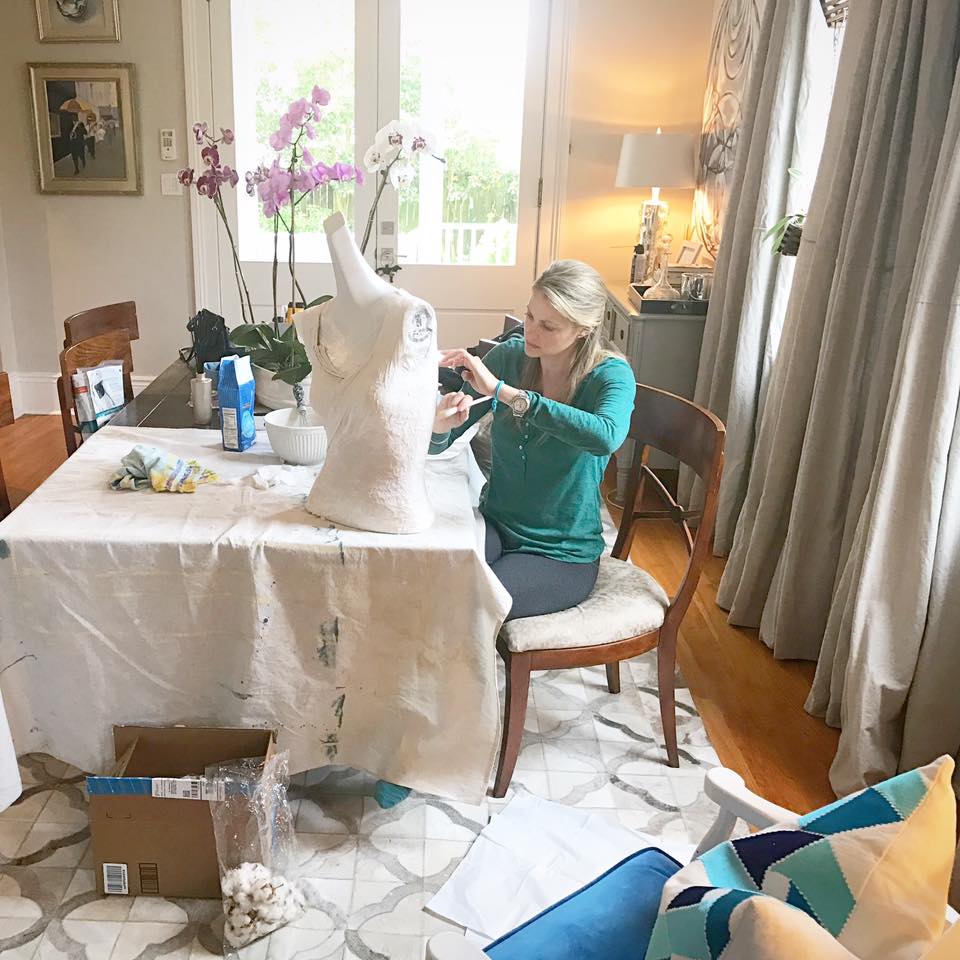 My thesis show at Colorado College, "Old South" considered of 5 built dresses. 3 of which hung as ghosts, and 2 of which were in the ground-one on wheels to represent a Mardi Gras float, the other in a column as my architectural thought. They each represented an element of southern culture through historic southern fashion.
Things you can create from nothing. Chicken wire, tissue paper, leaves…. I did get an A on my show (I like to drop the "-" in A-) but the pieces were too fragile and I was too transient to keep them. I have always missed them and kept the drawing studies that hang in my house.
All of a sudden it came to me-create my pushing-40 version of my thesis! Considering the inspiration struck me close to the deadline, I started frantically looking for a dress form and had trouble finding one in town however much google told me otherwise…I serve on board for Dress for Success New Orleans and called Lori at the boutique and asked to borrow a mannequin, she and Brianna could not have been sweeter and the rest just happened.
I rediscovered paper mache is just flour and water, and went to town. My floral inspiration was one of my favorite arrangement mediums-cotton. Not being in season, finding real local cotton was a challenge but I found natural cotton and now my throw back thesis bust is embellisted by one of my favorite decorative items and sitting in my dining room on one of my favorite artists and dear friend, E. Lee Jahncke Mead's custom malachite box.